Home Elevator (Villa)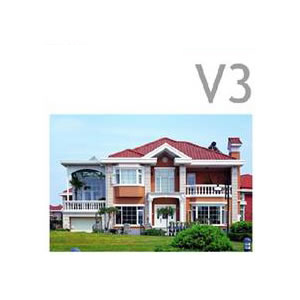 Home Elevator (Villa)
Lantytk® CORP. is a professional elevator manufacturer that integrates the research, development, sales, installation, repair and maintenance into one. The company passes ISO9001: 2000 quality system certification. We supply villa elevator, passenger elevator, observation elevator, bed elevator, automobile elevator, freight elevator, hydraulic elevator, escalator, moving walk.
Our home elevator, or villa elevator, is of low noise and easy installation, offering you a pleasant ambience. The special inverter system can accurately control the running position of the elevator. With small occupying space and no hoistway, our safe and durable home elevator not only reduces the machine room design and constructing costs, but also makes the best use of your building space. DHT home elevator is a compact and economic elevator for the villa-like and multistoried buildings, and is the ideal vertical transport vehicle for old man, patient and the disabled.
Standard Specification of Home Elevator
| | |
| --- | --- |
| Load(Kg) | 250, 320, 400 |
| Speed(m/s) | 0.4, 0.5, 0.75 |
| Most Stops | 5 |
| Max. Journey | 15m |
Suzhou DHT is a home elevator manufacturer and supplier in China. We have supplied superior villa elevators, commercial elevators, residential elevators, and passenger elevators to numerous customers around the world. Due to our consistent quality and dependable service, we have received ISO9001: 2000 certificate. We are located in Wujiang. Suzhou City, Jiangsu Province, China. Wujiang is the intersection of Jiangsu Province, Zhejiang Province and Shanghai City. It has the charming scenery and transport facilities. It is close to Hongqiao International Airport. Here we have easy access to sea ports, airports and highways, which allow us to ship our products at lower prices.
Facing the opportunities and challenges of the economical globalization, information networks and a plural market, DHT Elevator will wholeheartedly make the unremitting efforts to serve the society and bring convenience for the vertical social transport. We will, as always, contribute vast clients both at home and abroad with the quality and high-grade lifts.
Thank you for browsing our website! Welcome to contact us for more information on our elevators.