Observation Elevator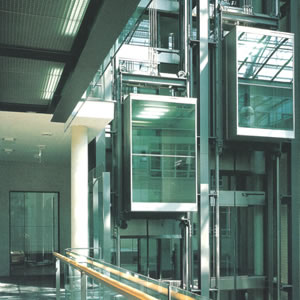 DHT Elevator Co., Ltd. is a backed with high cost performance and the distinctive managing concepts. The products are well-received by vast customers because of the flexible sales policy and the humane service. The company is developing in leaps and bounds.
An observation elevator, also called panoramic elevator, is a type of glass elevator. It is used to move people or goods between floors of a building. The observation elevator is equipped with windows, allowing its passengers to view the outside scenery. This elevator is suitable for many environments, from hotels, supermarkets, to high-rise office buildings.
Suzhou DHT V8-o observation elevator is developed on the basis of V8 passenger elevator, which changes car shape of V8 while maintaining its complete advanced functions. The installation type can be outdoor close type or indoor open type, depending on installation site. Machine roomless design is available, making it applicable for both new-type well in new buildings and old-type well or reconstructed well in old buildings.
To better suit the style of your building, we provide several car shapes for you to choose from, including rectangle shape, diamond shape, and circular shape etc. Special car shape is also available on customer's request.
Standard Specification of V8-o Observation Elevator
| | |
| --- | --- |
| Load(Kg) | 750, 1000, 1150, 1350, 1600 |
| Speed(m/s) | 1.0, 1.5, 1.75, 2.0 |
| Most Stops | 36 |
| Max. Journey | 100m |
We are a renowned observation elevator manufacturer in China. In addition to observation elevators, we also provide passenger elevators, commercial elevators, residential elevators, and so on. What's more, we can manufacture elevators according to customers' specific requirements. As a result of our high quality products and dependable service, we have been awarded ISO9001: 2000 certificate.
The company is engaged in manufacturing the lifts and escalators at an early stage. The company establishes a professional learn with the developing ideas of high starting-point investment, high level talents, high grade products. It introduces highly intelligent multi-functional NC punch press, plate sharing machine, bending machine etc. with high precision from the overseas countries. The company leads in the top grade foreign technology and the rich practical experience through the powerful information technology resources. It shows the noble and perfect styles and produces the humane and intellectual high-tech products.
Thank you for visiting our website. Please don't hesitate to contact us for more information!