Moving Walk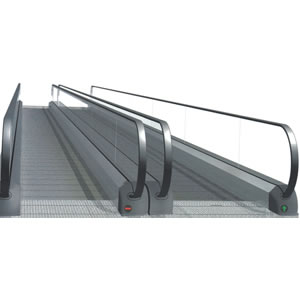 Moving Walk
Lantytk® CORP.is a professional elevator manufacturer in China, and its main products are villa elevator, passenger elevator, observation elevator, automobile elevator, freight lift, escalator, and moving walk. The company is located in Wujiang. Suzhou City, Jiangsu Province, China. Wujiang is the intersection of Jiangsu Province, Zhejiang Province and Shanghai City. It has the charming scenery and transport facilities. It is close to Hongqiao International Airport.
The company is engaged in manufacturing the lifts and escalators at an early stage. The company establishes a professional learn with the developing ideas of high starting-point investment, high level talents, high grade products. It introduces highly intelligent multi-functional NC punch press, plate sharing machine, bending machine etc. with high precision from the overseas countries. The company leads in the top grade foreign technology and the rich practical experience through the powerful information technology resources. It shows the noble and perfect styles and produces the humane and intellectual high-tech products.
Our W9 moving walk has two types, including horizontal moving walk and inclined moving walk. This passenger conveyor with reasonable design adopts high-tech parts for high reliability. W9 moving walk is compact in structure, low in cost, and easy to install and maintain. Like W8, W9 can also match with photoelectric induction device and VF drive system for more energy-saving effect. Additionally, the moving walk provides various surface treatment and decoration options to fit different building styles.
Standard Specification of W9 Moving Walk
| | |
| --- | --- |
| Inclination | 0°~6°, 9°~12° |
| Speed(m/s) | 0.5 |
| Step width(mm) | 1000 |
| Max. vertical rise | ≤6m |
As a China moving walk manufacturer and supplier, our company has received ISO9001:2000 certificate. Through our unending efforts, we can provide a wide range of products, such as passenger elevators, goods elevators, villa elevators, and panoramic elevators etc. Because of their reliable quality and reasonable prices, our products are very popular with customers around the world. We have easy access to sea ports, airports and highways, which effectively reduce the shipping costs of our elevators.
Thank you for visiting our website and welcome to try our freight elevators, home elevators, observation elevators, or others.